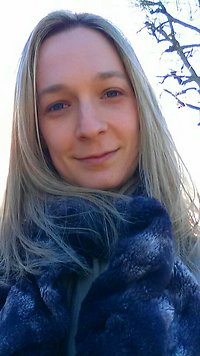 My Personal Approach, Experience and Qualifications
My Approach

I am a qualified Counsellor and Psychotherapist with an Advanced Diploma in Humanistic Integrative Counselling.

My integrative training enables me to combine different types of therapy so that we can work as effectively as we can to help you to live more fully. I believe that every individual and situation is unique and so I feel that it is important to acknowledge this and to provide therapy accordingly, tailoring it to each client's individual needs. The humanistic aspect of my training reflects my belief in every individual's capacity to grow and to work towards achieving his/her potential.

My aim as a counsellor is for us to work together within an honest and mutually respectful relationship to help you to bring about the changes you'd like to make. For this to be possible, I endeavour to be fully engaged with you, listening, hearing, understanding and reflecting.

Different approaches which I may use in my work include:

Person-Centred Counselling

This type of counselling places emphasis on each individual's potential and capacity for growth. In the counselling relationship, the client is able to express his/her emotions and feel empowered to work towards change.

Psychodynamic Psychotherapy/Counselling

This involves exploring past experiences (commonly in childhood) and how these experiences are affecting us in the present. It often involves looking at unconscious processes and bringing them into our awareness so that unhealthy patterns of thought/behaviour can be altered.

Cognitive Behavioural Therapy (CBT)

This type of therapy involves looking at unhealthy thought processes which may be affecting our behaviour and our lives and working on altering these thought processes/behaviours.
Experience and Qualifications

Advanced Diploma (Professional Training) in Humanistic Integrative Counselling
Diploma in Humanistic Integrative Counselling
Certificate in Humanistic Integrative Counselling
Diploma in Teaching English to Speakers of Other Languages
BA (Hons) Russian and Linguistics

I have also attended various short courses focusing on different areas e.g. Skills Training in Cognitive Behavioural Therapy, Time-Limited Counselling, Borderline Personality Disorder, Psychiatry, Psychopathology and Psychodynamics, Children and Grief.

Aside from working in private practice, I have worked in a GP surgery with clients presenting with many different issues. I have also worked in The North London Hospice with many bereaved clients. I have always been somebody who is interested in working with people and so have also worked for many years in the education sector with adults, teenagers and children. My interest in the area of Mental Health developed with various roles I have taken over the years including the role of Student Welfare Officer in an adult education college and a voluntary position working in a homeless shelter in London.

I am a Registered Member of the British Association for Counselling and Psychotherapy (BACP) and practise in accordance with their ethical framework.